Apparel Parts and Marketing Tools
Apparel parts and marketing tools to boost value.
We offer a broad range of products, from our core product lines of woven labels, tags, and printed labels, to general labels such as POP paper labels, badges, and the transfer sheets used in sports apparel. We also have an extensive range of sales and marketing tools such as packaging, fixture design, catalogs, posters, direct mail, and brochures. In addition, we produce a full lineup of products for building brand image. Please contact us about eco-friendly materials and techniques, for which demand has been growing in recent years.
APPAREL PARTS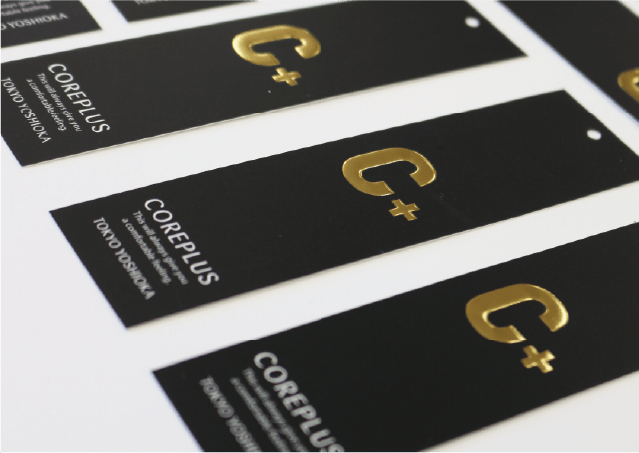 Tags and flashers
Labels such as tags and flashers are among the most versatile and expressive products available. Materials other than paper and diverse printing and processing methods create diverse expressions.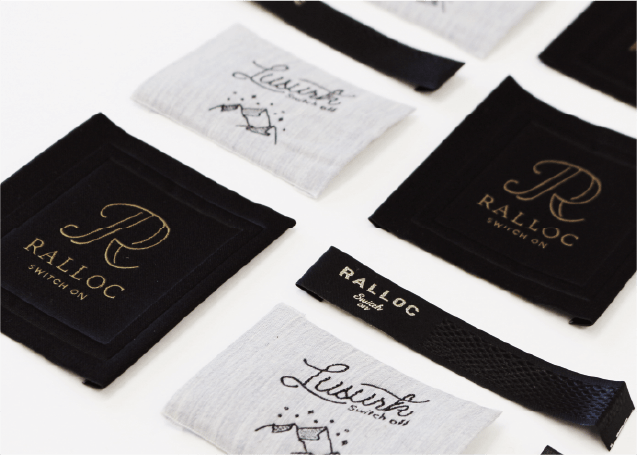 Woven labels
High-density woven labels are highly reproducible and look like printed labels, while having a unique woven texture not found in printed labels. This makes them the top choice of brand labels.
Printed names

Although high-precision silk printing is the basic printing method, special materials and printing methods can also be used. Moreover, by changing the type of ink, diverse expressions can be created.

Badges

Whether an embroidery badge is thread-based, chemically bonded, or silicone processed, the mood of the badge will vary greatly depending on its characteristics.

Transfer sheet

Transfer sheets are specially printed sheets that are transferred to materials by thermo-compression bonding. They can be used for a wide range of applications and designs depending on the purpose of use and the design of the garment.
MARKETING TOOLS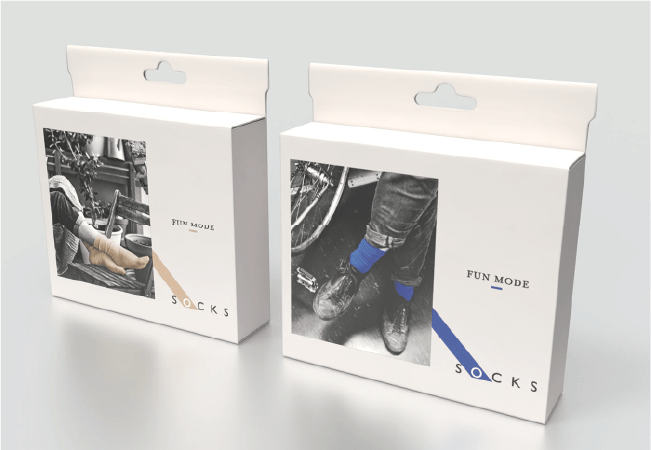 Packaging
Product lines that can be expressed using various materials such as paper, vinyl chloride, and PET. We offer customized recommendations to meet specific applications and targets.
Shoppers and bags

Shoppers (shopping bags), which are also used for later purposes, have significant secondary value as an advertising medium for brands and stores, making them a high-value-added tool.

Catalogs and DMs

Paper catalogs and DMs remain essential even in the Internet age. We can shoot products in our own studio, which smooths the flow from design to shooting and printing.

POP and panels

We offer a wide range of POP panels, from traditional wooden and acrylic panels to light-up and elaborate deformable ones, to suit different needs.

Novelties

We provide a wide array of souvenirs and marketing items that are indispensable for sales promotions. We can accommodate diverse products from imprinting names on ready-made products to original products.
DESIGN SQUARE
A multi-purpose space for daily meetings, as well as for use as an exhibition hall and for storing a wealth of materials.